#1 Proposal Planners in the World.
The Heart Bandits have been featured in the New York Times, The Globe & Mail, Daily Mail,
and The Morning Show.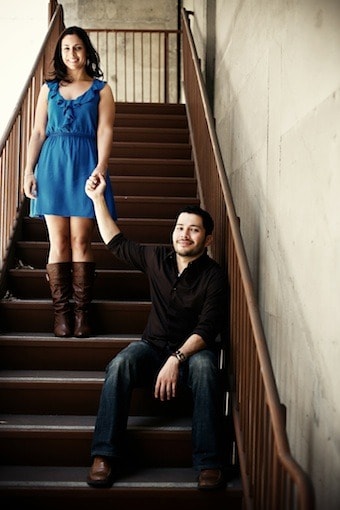 On April 24, 2010 Michele and Marvin went on a romantic sunset dinner cruise around Marina Del Rey harbor. After a wonderful dinner and dessert, Marvin asked Michele to go to the top of the boat. They made their way to the front deck where the view was amazing, the water was quiet, and the stars were out. Marvin dropped down on one knee and asked Michele to be his wife. Michele of course said yes.
Upon reflecting on her proposal, Michele realized how much nicer her marriage proposal would have been if it were captured with a picture. This led her to thinking about starting a full-service Marriage Proposal Planning Company which would offer marriage proposal ideas, proposal event coordination, and execution. Adding Romantic Date Planning seemed like a natural addition. Michele brought this idea to her fiancé Marvin who had recently been in the shoes of the guidance-seeking proposer and was always on the lookout for romantic tips. He loved the idea and The Heart Bandits were born.
Michele graduated from California State University, Fullerton with a Bachelor of Arts in Business Administration. She worked as an Event Coordinator for a company for 5 years where she organized $10k-$15k budget events. She has a passion for business and entrepreneurship and loves working with people. Marvin graduated from the Massachusetts Institute of Technology where he was the President of a cultural organization that required him to plan and execute many events and activities. He went on to get his Masters of Science from Pennsylvania State University. He loves adding a technological flare to creative proposals and dates. Michele and Marvin, now married, pride themselves in being hopeless romantics who offer a unique male and female perspective on all things romance.