Chocolate & Wine Tasting
Marriage Proposal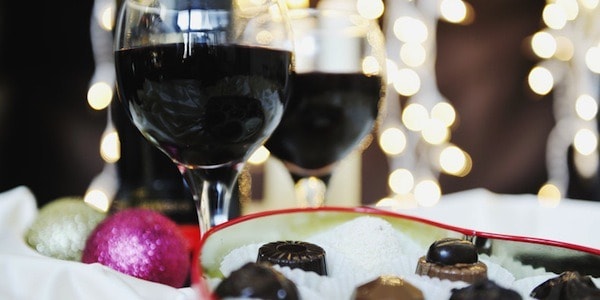 At a Manhattan location of your choice, a Chocolate Sommelier sets up a private chocolate and wine tasting for you and your partner. You are guided on a tasting journey, discovering chocolates from Madagascar, the Amazon rain forest, and tropical islands. Sip on global wines that expand the flavor of the chocolate as you enjoy your evening. The Sommelier leaves the room to give you privacy and you propose. A perfect proposal idea for a chocolate and wine lover!
Proposal duration is approximately 1 hour
Enjoy interactive exotic chocolate and wine tasting with Chocolate Sommelier
Propose in private setting
Base package $575
Celebratory Dozen Roses – A dozen roses are presented to your partner immediately upon acceptance of the proposal. Additional $89
Personalized Professional Poem – A customized poem based on you and your relationship is created by a professional poet. Poem is printed on scroll handmade in Europe and tied with a satin ribbon. This is a perfect way to express how much you love your partner before you propose. Additional $155
Guitarist -Enhance your intimate proposal with a musician playing your song as you pop the question. Additional $315
Photographer – A photographer captures your proposal and provides a portrait session after if desired. Package includes edited images on a CD. Additional $575
Videographer – A videographer captures your proposal and provides close-up footage after if desired. Additional $900
Proposal require 3 day notice
Proposal is non-refundable
Proposal is limited to Manhattan only
Proposal Planner works with you to determine unique way to propose
Book Now!