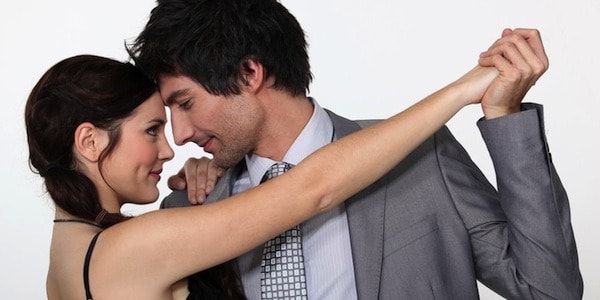 Surprise Dance Lesson Marriage Proposal
Show her how spontaneous you can be by surprising her with dance lessons. Spend an hour in each other's arms, learning to move as one. After your lesson enjoy a private tour of the dance studio, which ends in a romantic candle-lit room where you propose with an elegant personalized sign. After your proposal, enjoy more lessons at that studio, so you are prepared to really wow your guests when you dance at your wedding.
Proposal duration is approximately 2 hours.
Proposal package includes group lesson, private tour, and private room for your proposal.
Private room is decorated with candles, and a personalized sign that says, "Will you marry me."
Music of your choice can be played in the background.
2 group lessons, 3 private lessons, and 3 practice parties are included to use in the next year.
Base Package $750
Personalized Professional Poem – A customized poem based on your relationship is created by a professional poet. The poem is printed on a scroll handmade in Europe and tied with a satin ribbon. This is a perfect way to express how much you love your partner before you propose. Additional $155
Proposal Photography – A photographer is planted in the studio to pretend to be taking "promotional" pictures of the studio, all the while capturing your lovely dance lesson together. Your proposal moment is captured on film. Package includes edited images on a CD. Additional $575
Videographer – A videographer captures your proposal and provides close-up footage after if desired. Additional $885
Available daily.
Reservations require five days notice.
Proposal is non-refundable.
Proposal may be rescheduled with 7 days notice.